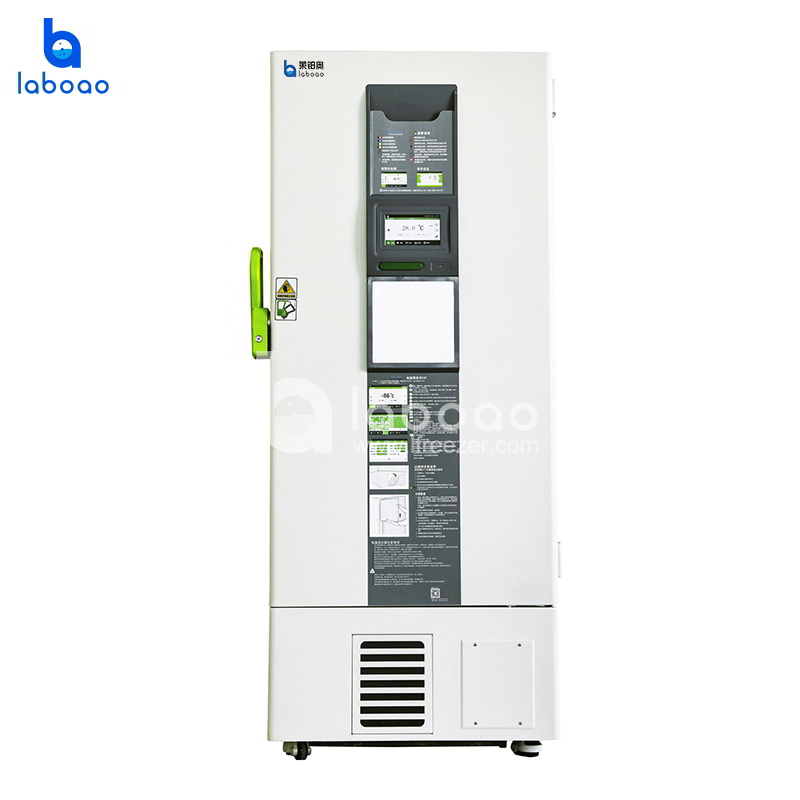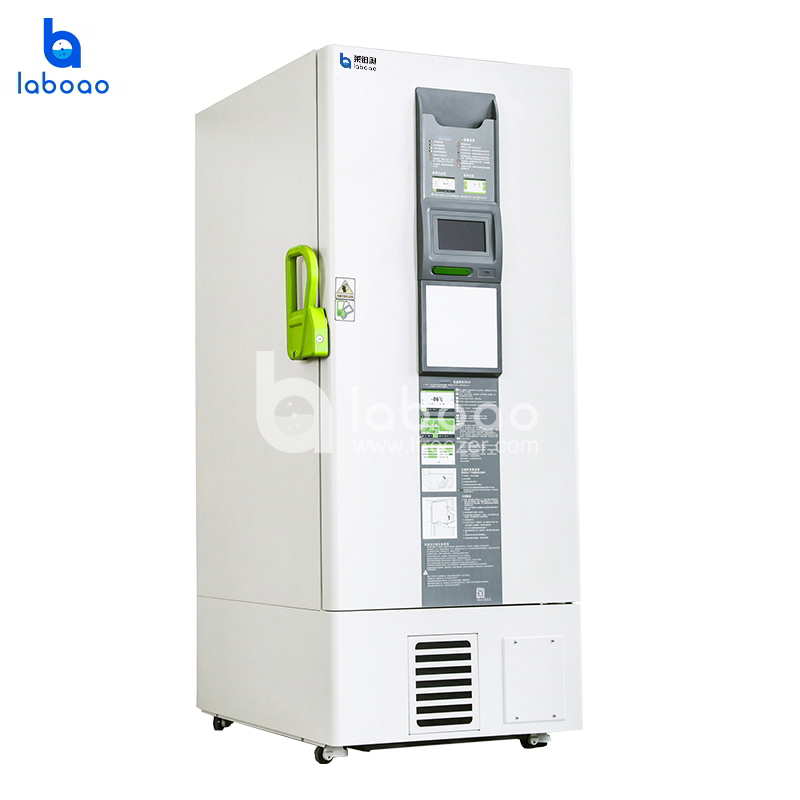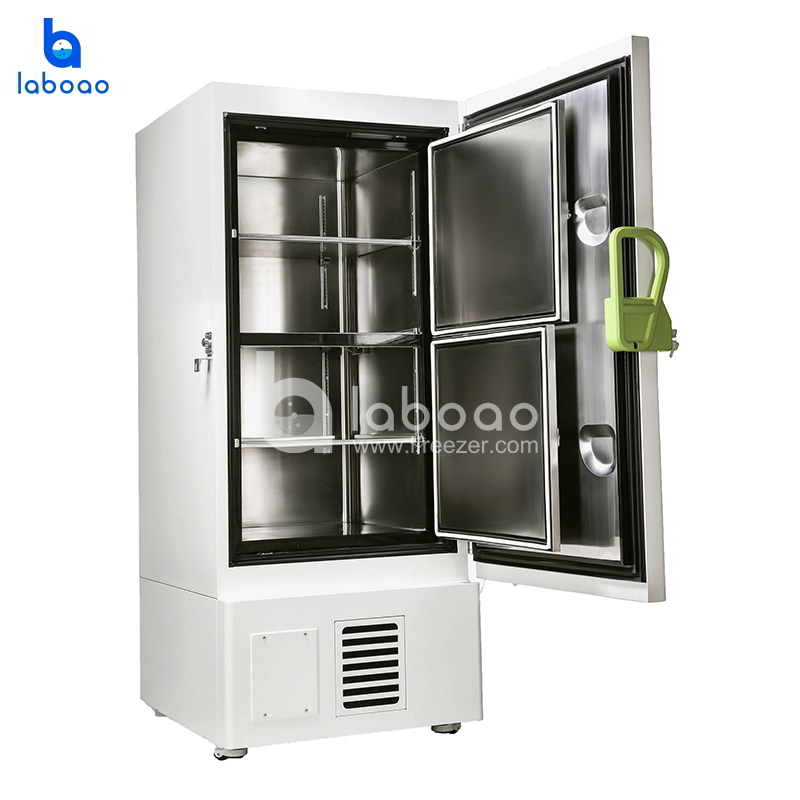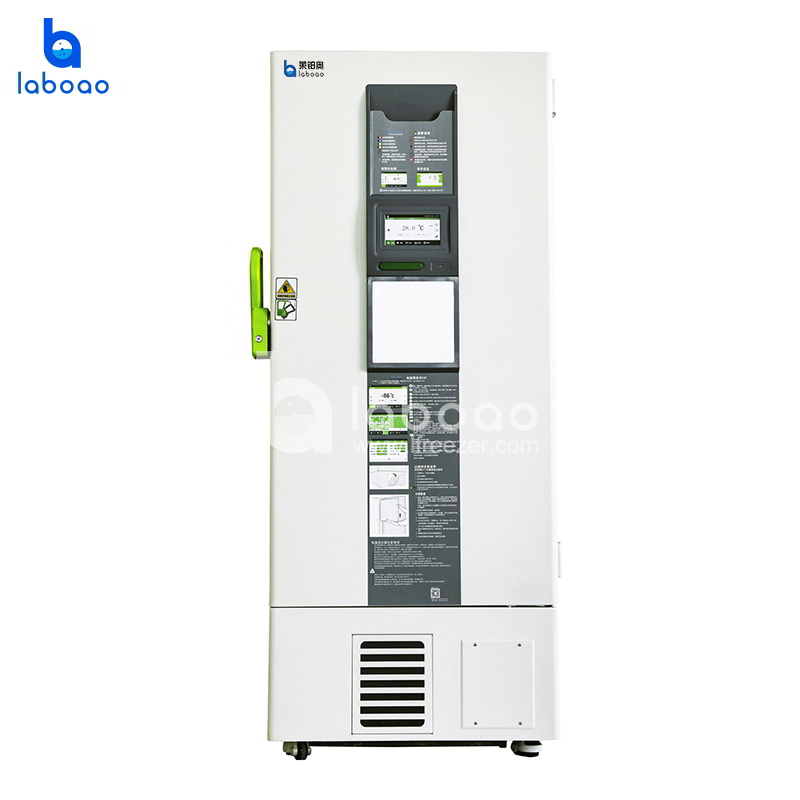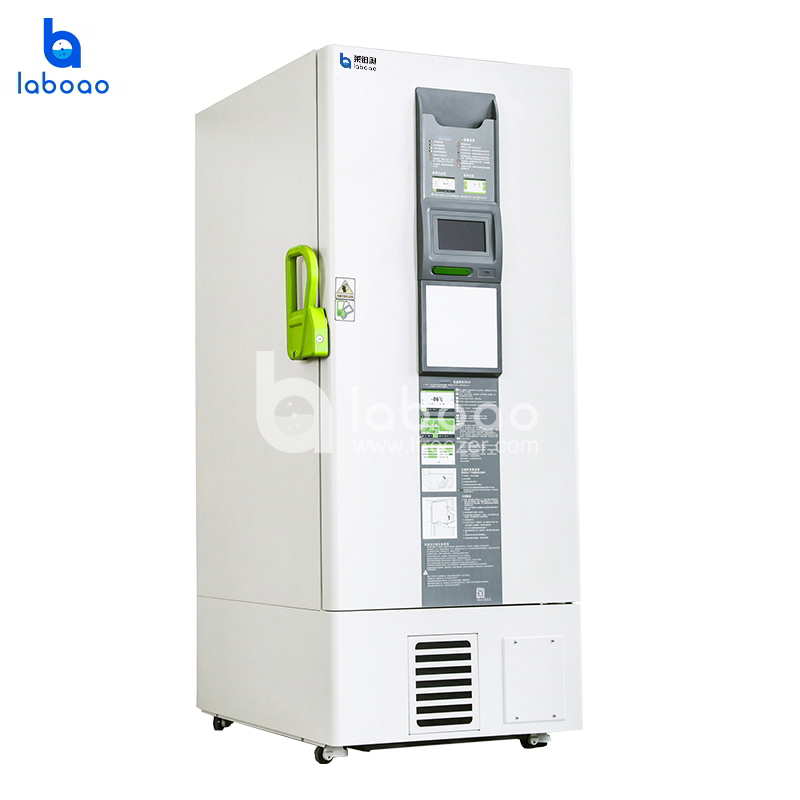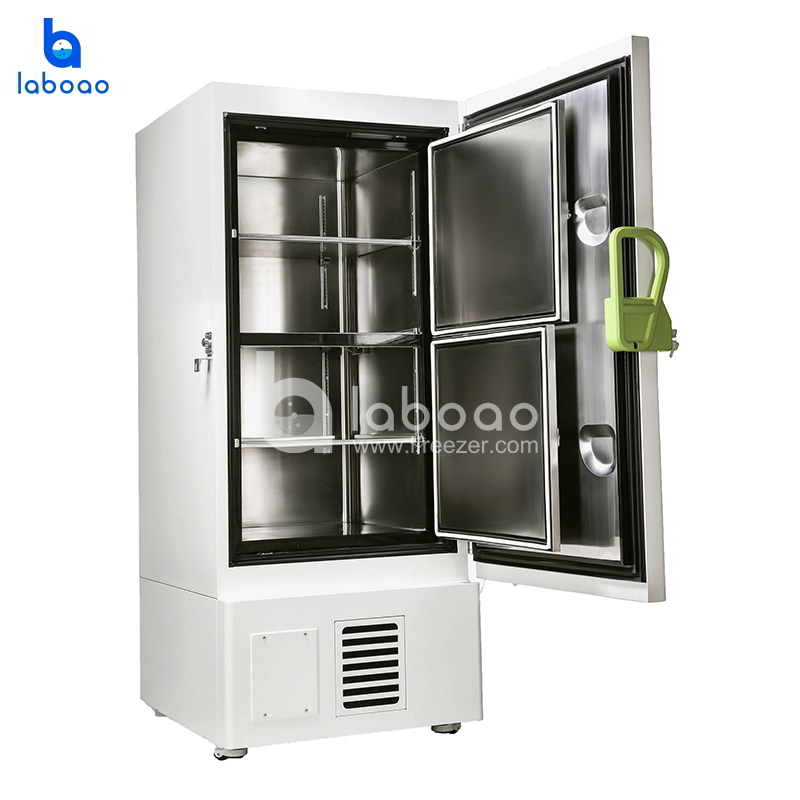 588L -86°C Ultra Low Temperature Freezer with Cascade System
LDF-86V588
LABOAO offers the 588L -86°C Ultra low temperature freezer with cascade system from china manufacture. It's suitable for applying in hospitals, blood bank, health and disease prevention systems, colleges and universities, research institutions, the electronic industry, laboratories in colleges & universities, biological engineering, etc.
Volume

588L

Temperature Range

-40℃~-86℃

Power

815W

815W

249kg

Interior Dimensions

606×738×1310mm

Exterior Dimensions

872×1100×1994.5mm
Request Quotation
Chat Now
WhatsApp Chat

WeChat Chat
Download
VIDEO
OVERVIEW
FILED PROVEN RELIABILITY
Unique insulated inner door design for four separate storage compartments to minimize frost buildup inside the chamber.
Specialized control system design for a well-balanced operation of cascade refrigeration system. Positive filed proven reliability record.
ENERGY SAVING
Unique door seal design for the minimum loss of cold temperature during a door opening.
High performance VIP insulation panels to minimize cabinet heat gain and to improve temperature stability. HC Refrigerant with better efficiency & less energy cost, good for environment.
SAFETY
Malfunction alarms including high and low temperature, power failure, sensor error, clean-filter, and extremely high ambient , abnormal voltage,thermostat failure, low battery, condenser clean, door ajar.
Capable of producing two types of alarm outputs, audible buzzer and visible flashing light. Door open feature standard and USB port for temperature date downloading standard on upright models. Remote alarm contacts.
KEY DESIGN FEATURES
Microprocessor-controlled system designed for controlled rage of -40℃ to -86℃ for cabinet space with 1℃ increment Settable high temperature and low temperature alarms.
Automatic clean-filter alarm and sensor error alert. Adjustable storage shelf height Optional temperature recorder, storage racks and storage box
INSTALLATION AND APPLICATION
Wide rage operating voltage system from 187V to 242V designed to allow units installed in areas with poor voltage condition Suitable for 10℃ to 32℃ambient temperature
SPECIFICATIONS
Specifications

Model

LDF-86V588

Shelf/drawer QTY

Stainless steel shelf/3

Cooling

Direct cooling

Defrost

Manual

Refrigerant

HC

Power Consumption(kWh/24h)

12

Noise(db)

55

Ambient temperature(℃)

10~32℃

Temperature range(℃)

-40~-86℃

Cooling system

Compressor brand/QTY

SECOP/2

Sensor

PTC

Temperature controller

Microprocessor

Display

LCD display

Power

Voltage/frequency(V/Hz)

220/50Hz

Power(W)

815W

Current(A)

7

Material

Inside material

Stainless steel

Outside material

Color sprayed steel

Insulation

PURF

Size

Capacity(L/cu.ft)

588\20.76

NT./GT.(kg)

249/275

Exterior size(W*D*H)(mm)

872×1100×1994.5

Interior size(W*D*H)(mm)

606×738×1310

Package size(W*D*H)(mm)

970×1140×2190

Frozen Racks

Racks

16(5X5)

Boxes(2 Inches)

400

Samples(2ml)

40000

Alarm

High/low temperature

Y

Power failure

Y

Abnormal voltage

Y

Sensor error

Y

Filter screen check

Y

Thermostat failure

Y

Low battery

Y

Condenser clean

Y

High ambient temperature

Y

Door ajar

Y




Castor

Y

Inside door

2

Test hole QTY/diameter

1/25MM

USB port

Y

Chart recorder

Optional

Data logger

Optional

Power failure backup system(alarm)

72h

Remote alarm port

Y

CO2 back up system

Optional

LN2 back up system

Optional

Certification

Certification

ISO.CE
10 Good Reasons To Choose LABOAO 588L -86°C Ultra Low Temperature Freezer with Cascade System
2 individual inner doors can be opened independently to minimize frost buildup inside the chamber

Unique door seal design for the minimum loss of cold temperature during a door opening

Stainless Steel handle to ensure the door open conveniently even in the case of frost

Excellent Doors Seals 5 gasket seal, 4 seals for out door

7 Inches touch Screen All data display on the screen, easy to observe

Write Board for short records which would pass to next user

Green Handle, easy to use with 2 locks

Green Handle, easy to use with 2 locks

Big condenser for better heat dissipation

Changeable sensor box or you could put another sensor from here to monitor or record temperature